Instant Access Class
lifetime access
self paced
downloadable videos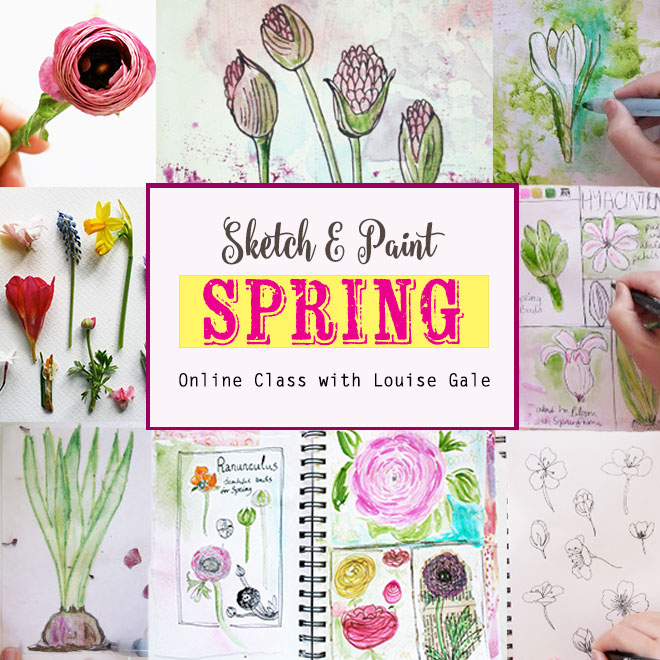 Create a Mixed-Media Sketchbook!
Spring is such an amazing and inspiring time of the year. Little whispers of buds are starting to appear, blossom on the trees and spring colors of pink, yellow and green are in abundance.
It is also a wonderful time to grab our sketchbooks and capture all of this beauty. I will be guiding you through drawing, painting and capturing the season. This class is particularly great for beginners, however all levels are welcome as there is lots of inspiration to develop your style further and dive deeper into creating a Spring inspired journal.
Want to sketch and capture the beauty of every season with me? Sign up for the Sketchbook Classes Bundle (and get 3 classes for the price of 2!}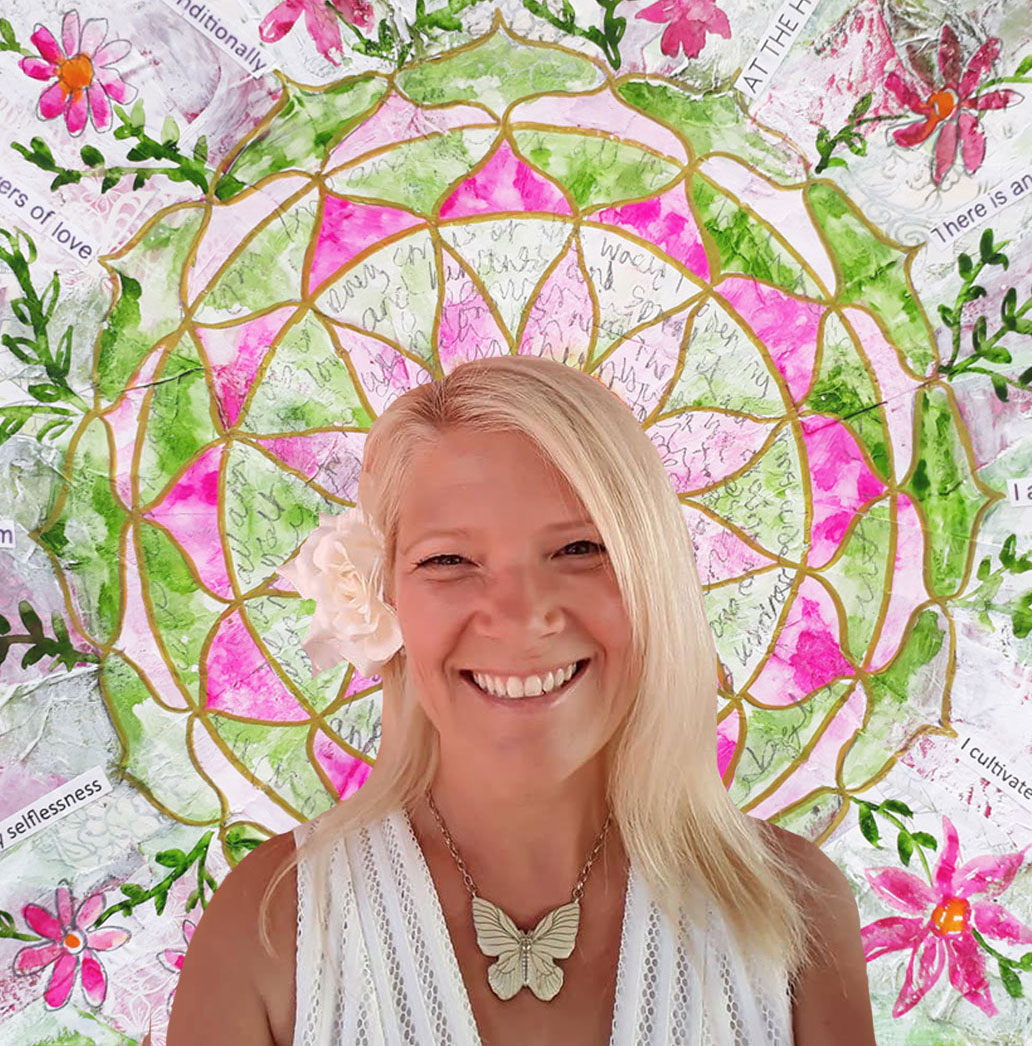 Your Instructor and Creative Guide
❤️
Hello, I am a British mixed-media artist with a passion for color, nature and mandala making.
My intention is to inspire and help creative souls of all ages tap into their muse through my fun and relaxed approach to art-making in my online classes.
My classes include videos, audios, pdf downloads and different techniques. All filmed in my studio in Spain. I have been offering online learning since 2010, and as technology has improved, I am now updating my videos and classrooms to create an easy to use environment for you to enjoy. All classes are self-paced and have lifetime access. 
My mission is to create a learning environment online where you feel you are right here in my studio with me, watching lots of demos and working through each project, inspired by what I am showing you to then create on your own.
See you in class! Louise xx
Class Overview
In class, we will create beautiful sketchbook pages capturing spring flowers, blossoms, buds, bulbs and the color stories of Spring.
We all have our own drawing style, (think of your own handwriting style), so even if you haven't drawn in years (since primary school) and feel a little nervous about it, I will teach you ways to approach each of the projects to create gorgeous Spring inspired journal pages which are full of sketches, paint and color!
Using inspiration from nature, we will create our own beautiful color palettes and I will share various techniques on coloring our drawings using watercolor pencils and paints.
We will explore a variety of mixed media including: Pencil, ink, coloring pencils and watercolor paint.
Curriculum
This class has 4 modules. View the Full Curriculum below.
Other Nature Art/Sketchbook Courses | Bundle and Save!
Love sketching and exploring Nature? Check out my other Nature Art/Sketchbook classes and also a special bundle offering!