Instant Access Class
lifetime access
self paced
downloadable videos
Watch this Video to Get a Taster for the Class!
This is the first episode in my Botanical Mandala Masterclass Series.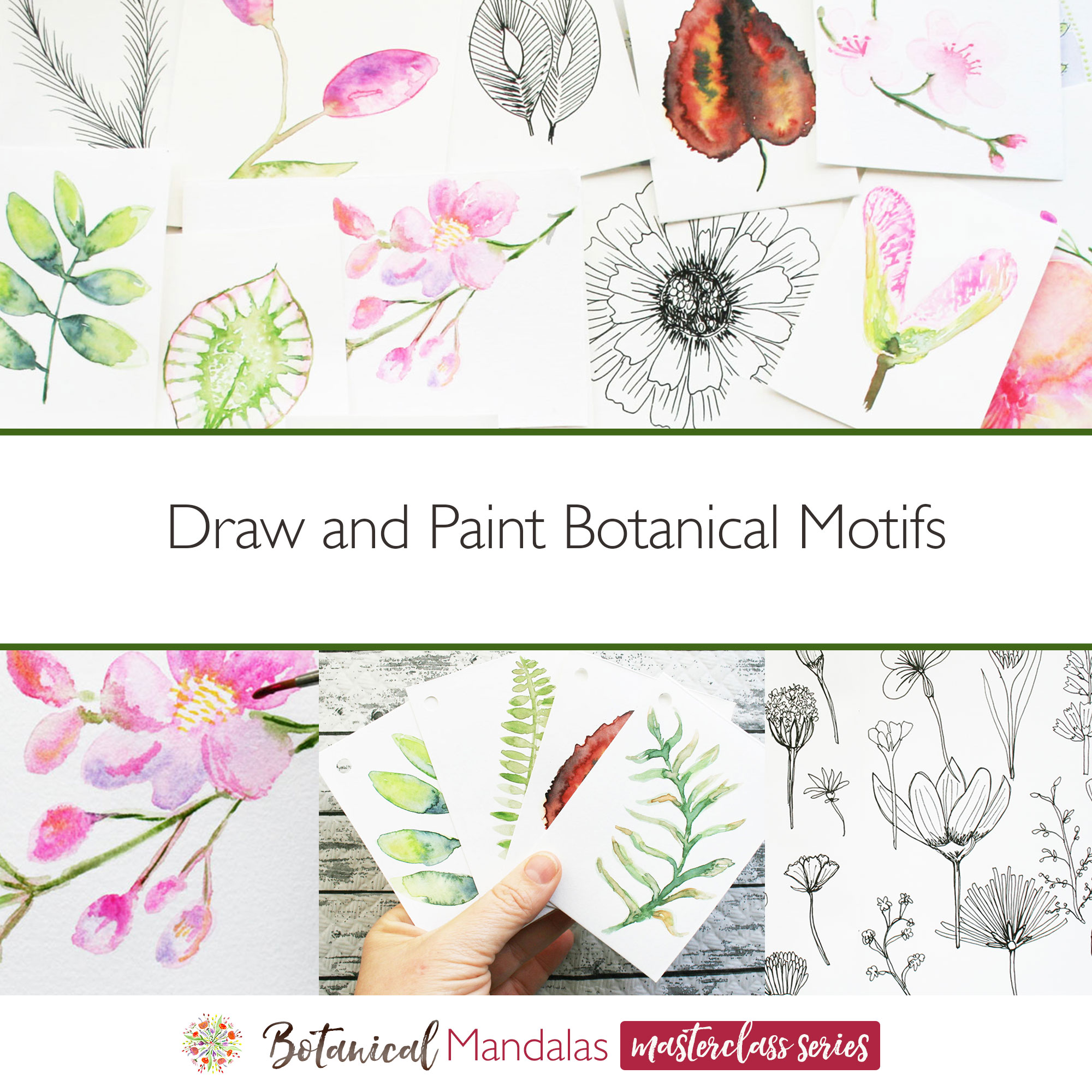 Beautiful Botanicals!
motif – a decorative image or design, especially a repeated one forming a pattern.
Would you like to learn how to create beautiful botanical line drawings and expressive colorful motifs in a variety of materials?
In this class, I will show you how I draw and paint Botanical motifs. These are the ones I then use to repeat in my Botanical Mandala designs. (see my other classes)
We will also be creating beautiful mini works of nature art you can create an inspiration deck from or give as gifts.
This class is Episode 1 of the Botanical Mandala Masterclass Series and included in the Masterclass bundles. It is also a perfect companion for my books.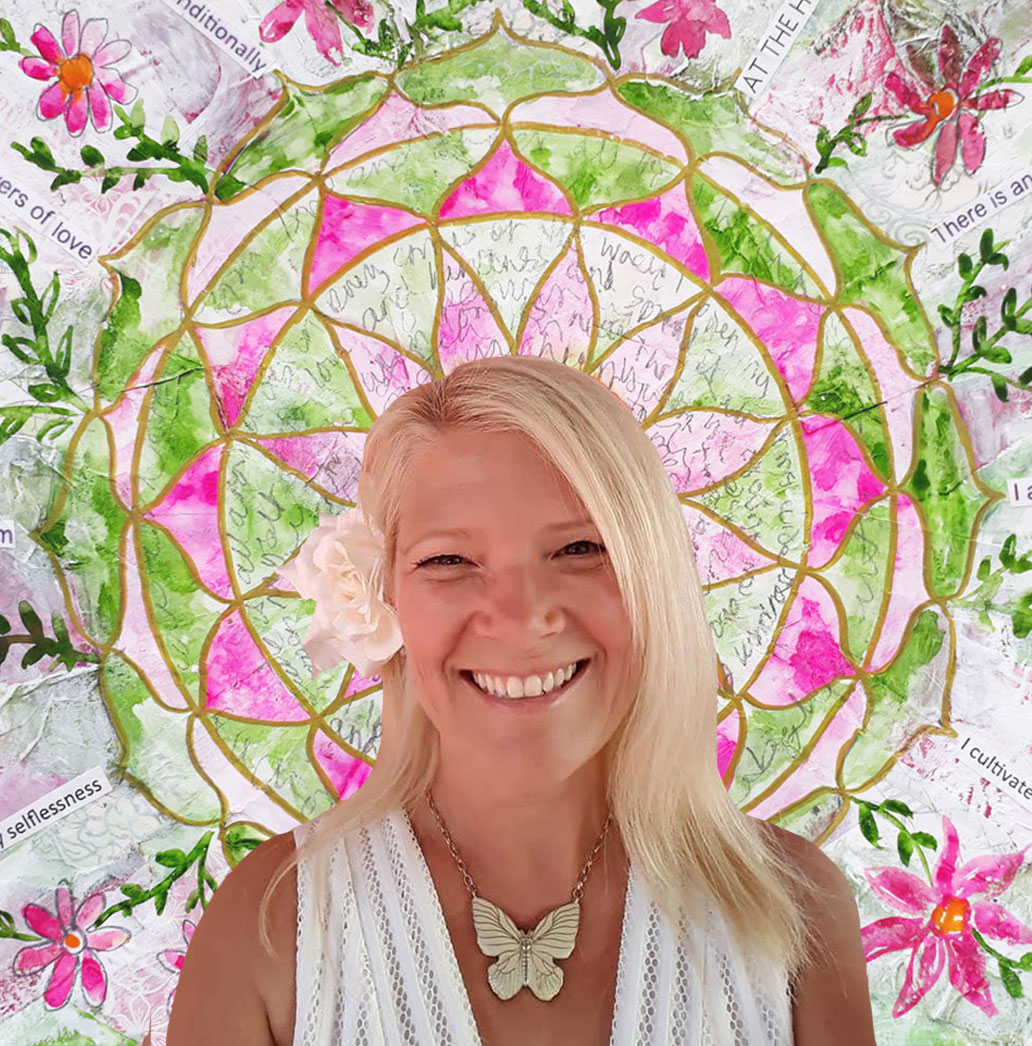 Your Instructor and Creative Guide
❤️
Hello, I am a British mixed-media artist with a passion for color, nature and mandala making.
My intention is to inspire and help creative souls of all ages tap into their muse through my fun and relaxed approach to art-making in my online classes.
My classes include videos, audios, pdf downloads and different techniques. All filmed in my studio in Spain. I have been offering online learning since 2010, and as technology has improved, I am now updating my videos and classrooms to create an easy to use environment for you to enjoy. All classes are self-paced and have lifetime access. 
My mission is to create a learning environment online where you feel you are right here in my studio with me, watching lots of demos and working through each project, inspired by what I am showing you to then create on your own.
See you in class! Louise xx
Class Overview
In this class, I will show you:
How to use simple and detailed line work to create beautiful black and white motifs
Techniques using watercolor, Inks and gouache to paint colorful expressive blooms, stemmed flowers and leaves
Various ways to observe nature to capture its beauty and create motifs from a single flower
How to create a deck of inspiration cards
How to create backgrounds for your botanical drawings and paintings (A.K.A mini works of nature art)
This Botanical Mandala Masterclass Episode is the perfect companion to Chapter 3 in my book! All of these lessons will help you go deeper into the topic of drawing and painting motifs to use in your own mandala designs. I will walk you through with step by step instructional videos, guided activities and tips. We will dive deeply into this topic exploring creative techniques for capturing the beauty of nature wherever you are in the world!
Curriculum
This class has 6 modules + Bonus Lessons. View the Full Curriculum below.
Would You Love to Explore Mixed-Media and Create beautiful Botanicals and Mandalas?
Get this class and more Botanical Mandala Masterclasses for a great price in these bundled offerings!