Instant Access Class
lifetime access
self paced
downloadable videos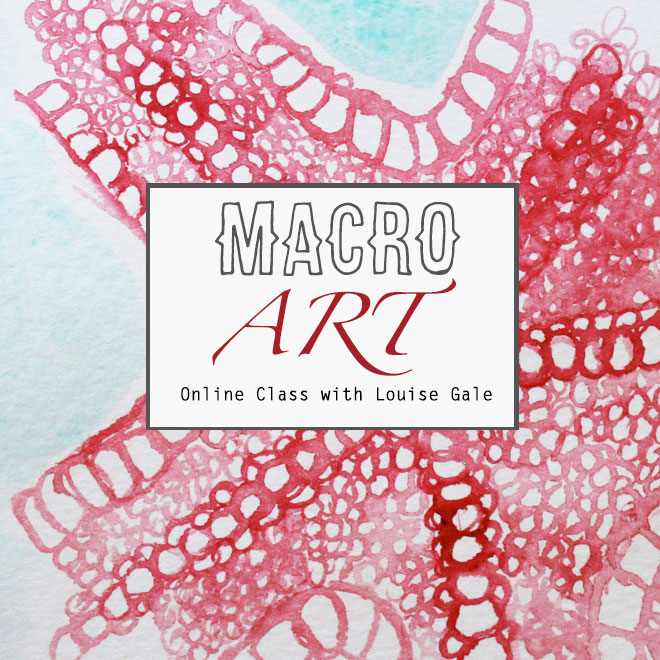 Join me to explore tiny worlds through the macro lens and create beautiful pieces of art using pen, ink and watercolor paint.
We will observe natural found objects though the macro lens of our camera or iphone/ipad (and magnifying glass) and be inspired by photographs focusing mostly on sea life, flowers, leaves, cells and more! This class also includes a HUGE library of downloadable macro and microscopic images.
Each piece of art will be unique, some abstract, some full of natural patterns and many will form beautiful mandala designs that are also found in nature.
There is so much beauty in these tiny worlds and you will leave this class with endless inspiration and look at the natural world with a new eye for details. You will find yourself seeking out more tiny worlds that are around you everyday.
Class Overview
In class, we will be creating at least 15 pieces of mini art (around 7 or 8 inch squares) inspired by the beauty of nature as seen through a macro lens/magnifying class. Recording patterns in nature, cells, shapes and colors, our artwork will take on a beautiful unique look and feel.
Class includes:
5 Modules (multiple lessons inside each module)
Video, text and high resolution images to download
25+ video tutorials
Guidance and inspiration from Louise on capturing the beauty of nature through the macro lens
BONUS: There is also a HUGE vault of macro images for you to download and use as inspiration and reference so even if you are unable to capture your own images, you can select from my collection.
These will also include microscopic images so we will dive deeper and deeper into these worlds for inspiration.
Module 1: Finding Inspiration, macro observations and access to the HUGE Library of Macro images to download.
Module 2: Image Vault of over 160 images to download and keep.
Module 3: Sketchbook studies and art materials exploration
Module 4: Mini Inks and Dip Pen
Module 5: Mini Watercolor Paintings
Mode: Self-paced, no pressure to keep to a schedule.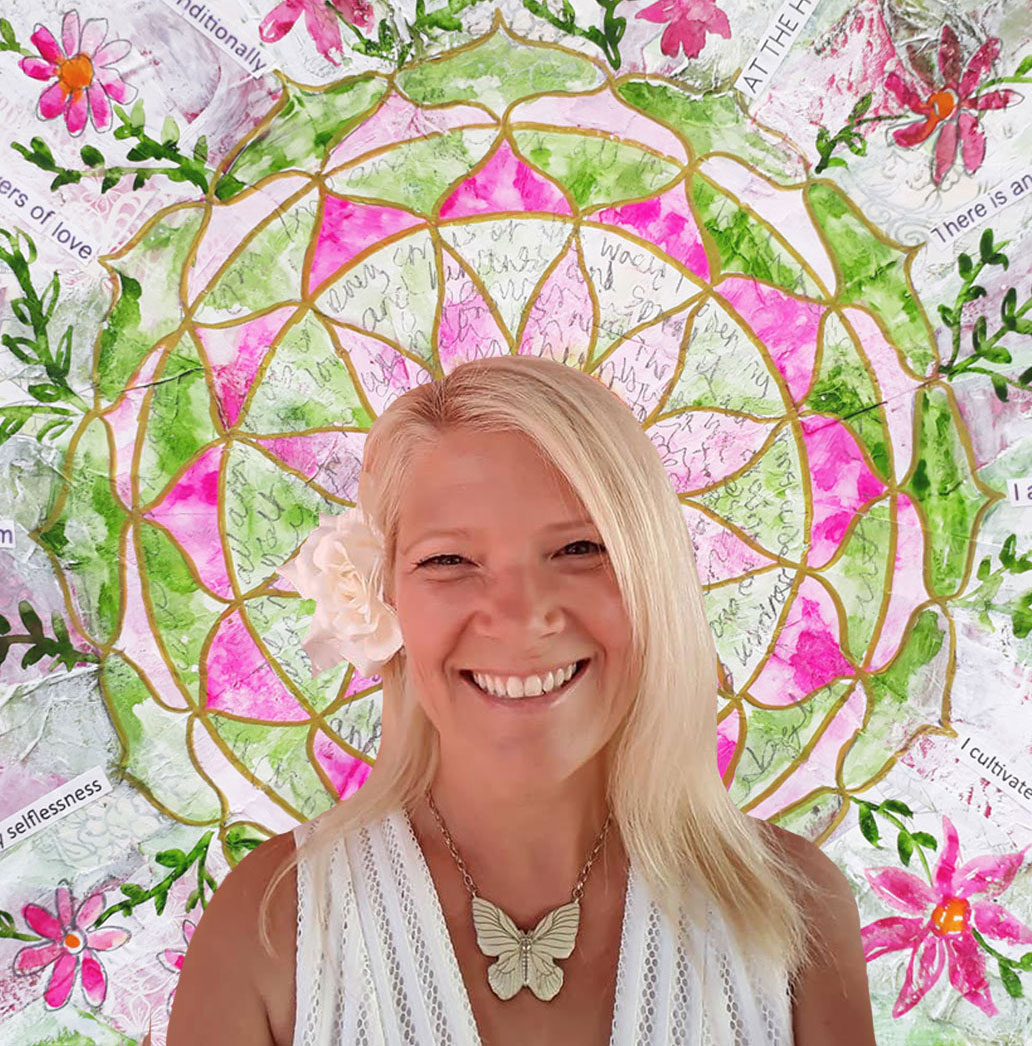 Your Instructor and Creative Guide
❤️
Hello, I am a British mixed-media artist with a passion for color, nature and mandala making.
My intention is to inspire and help creative souls of all ages tap into their muse through my fun and relaxed approach to art-making in my online classes.
My classes include videos, audios, pdf downloads and different techniques. All filmed in my studio in Spain. I have been offering online learning since 2010, and as technology has improved, I am now updating my videos and classrooms to create an easy to use environment for you to enjoy. All classes are self-paced and have lifetime access. 
My mission is to create a learning environment online where you feel you are right here in my studio with me, watching lots of demos and working through each project, inspired by what I am showing you to then create on your own.
See you in class! Louise xx
Other Nature Art/Sketchbook Courses | Bundle and Save!
Love sketching and exploring Nature? Check out my other Nature Art/Sketchbook classes and also a special bundle offering!