Class begins Friday, 1 July, 2022
lifetime access
I will be running this class to a schedule in 2022! (then it goes self-paced)
downloadable videos
This Class is currently being remastered (I first ran it in 2013!) with BRAND NEW VIDEOS and instant access to DOWNLOADS from my #100DaysofChakraColorCards project (13 Feb. to 24 May) so you can create your own cards and use my printables to get ready for class!
Follow me on Instagram @louisegale here to view the project.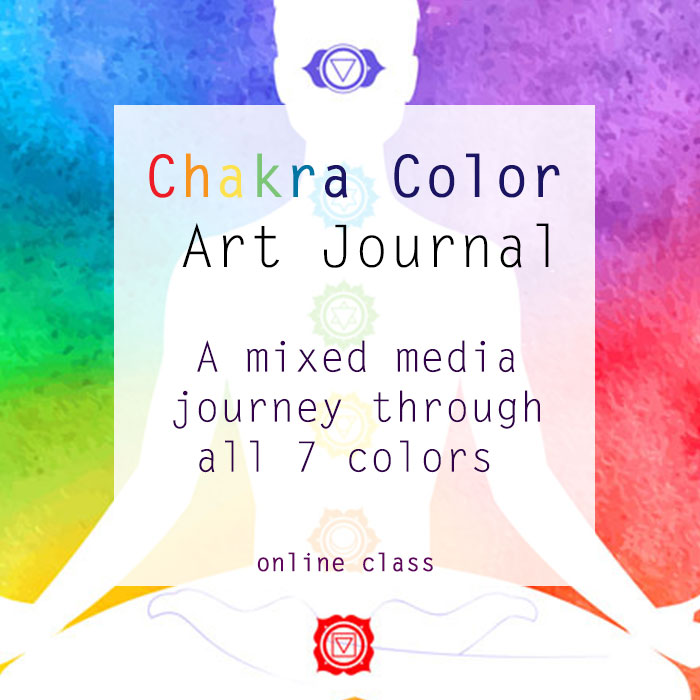 Explore the Energy of Color
In this class, we will journey through the 7 colors of the rainbow, the 7 levels of chakra energy and create our own Mixed Media Color Journals for each of the 7 levels.
Through audio color meditations, videos & creative exercises, we dig deeper into each color and the associated level of energy.
How each color speaks to us, makes us feel and triggers our creative intuition. You will get exactly what you need from each of the colors.
We will explore and play through:
Color Energy Journaling
Chakra Color Oracle Cards
Collage
Intuitive Watercolor Painting
Mixed Media Journaling
Class Overview
Each chakra in our body is a vortex of energy associated with a particular life aspect/vibration: I have, I feel I do, I love, I say, I see, I know.When our energy centers are unbalanced, this is when we may feel unwell or at 'dis-ease'.
One way to help keep our chakras balanced is to work with the associated color, so in each module, I will be giving you a little insight into each. If you would like to dive more deeply into color, the chakra's and learn how to energize/balance your own energy system through the creative process, this class is perfect for you.
By the end of the class, you will have:
7 gorgeous chakra color art journals (1 for each main chakra) to add to as you travel further with your color energy explorations.
Many pieces of artwork in each color /chakra energy center (these will be journal pages, photo montages, color collages or color studies)
More understanding of each of the colors we cover, how they effect us and are linked with our chakra energy system
Knowledge on how you can use color to energize and tune into your true self when you need it.
BONUS: Inspiration from my #100DaysofChakraColorCards project to use in your journaling practice.
This class is perfect for you if…
You would like to explore color and the link with your own chakra energy system
Learn and have fun with some different creative techniques and ways to connect with color.
You'd like to learn more about your own personal energy levels and how you can work with them through color.
You have some inner creative blocks you would like to heal and clear.
Already know about the chakra system and would like to use these energies to tap into your creative intuition.
You are looking for more creative play and want to create some gorgeous intuitive color energy work.
Need to feel more balanced and would like to use color and creativity to heal.
Curriculum
This Class has 10 Modules. View the Full Curriculum below.
Available in days

days after you enroll

WELCOME
Available in days

days after you enroll

100 Days Project: Chakra Color Affirmations Cards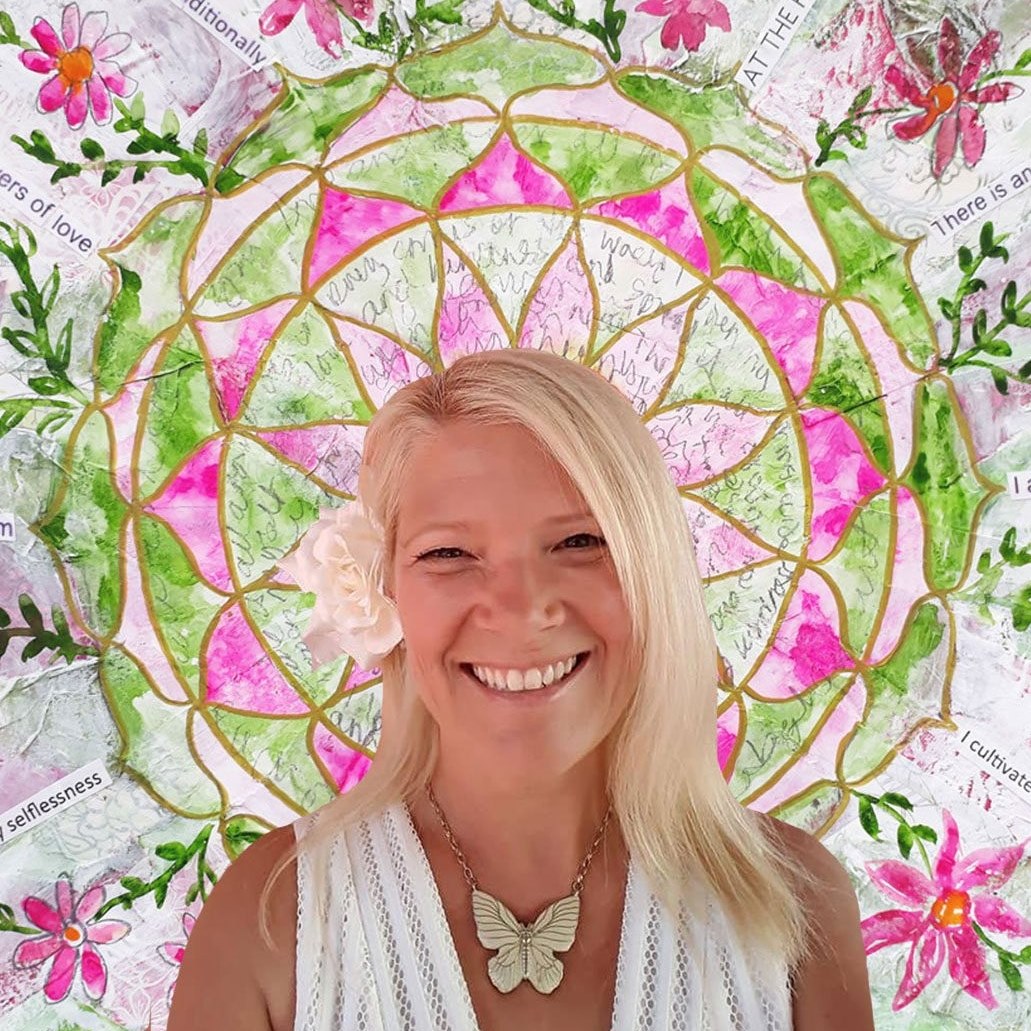 Your Instructor and Creative Guide
❤️
Hello, I am a British mixed-media artist with a passion for color, nature and mandala making.
My intention is to inspire and help creative souls of all ages tap into their muse through my fun and relaxed approach to art-making in my online classes.
My classes include videos, audios, pdf downloads and different techniques. All filmed in my studio in Spain. I have been offering online learning since 2010, and as technology has improved, I am now updating my videos and classrooms to create an easy to use environment for you to enjoy. All classes are self-paced and have lifetime access. 
My mission is to create a learning environment online where you feel you are right here in my studio with me, watching lots of demos and working through each project, inspired by what I am showing you to then create on your own.
See you in class! Louise xx
Other Color Courses | Bundle and Save!
Love color? Check out my two other Color Classes and also a special bundle offering for 20% off!