Instant Access Class
lifetime access
self paced
downloadable videos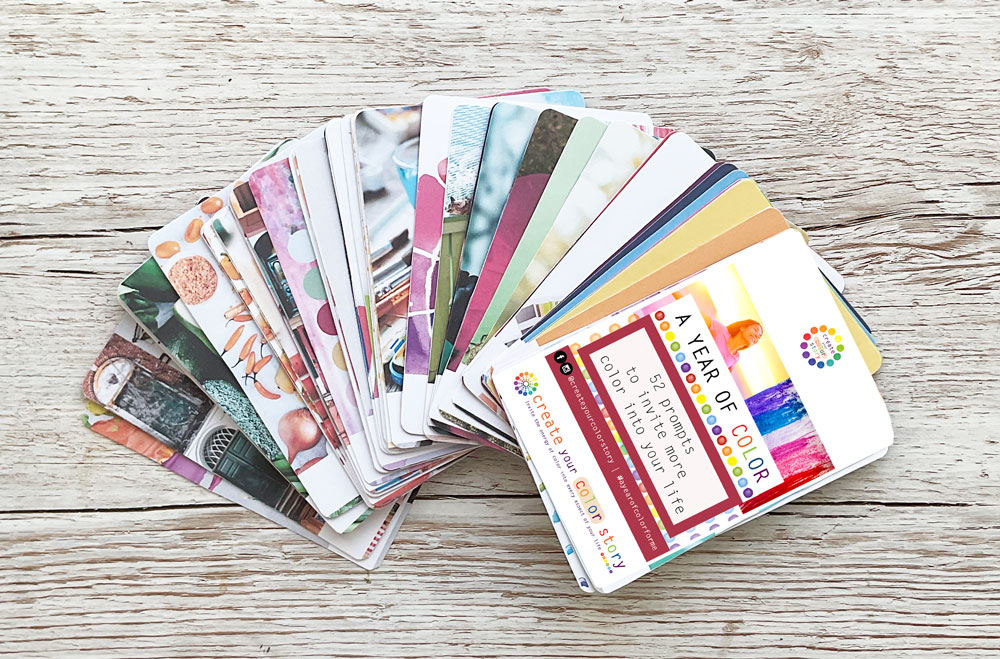 *NEW* for 2023!

Download, print and make up your own 52 card deck (watch the how-to video in class)
Join me on INSTAGRAM HERE where I will randomly pick a card every MONDAY.
Updated Color Prompts and Guidebook Lessons inside the classroom for each prompt.

A little update from the classroom.


Welcome to the Course!
This is the welcome video in the classroom, so I popped it here as it's a great way for you to get some insight into class!
Join me to dive into color energy in your world.
52 prompts and color information to help you to invite color into your life and explore how it affects you on a daily basis.
Includes color mixing and color wheel videos!
*NEW* for 2023! Download, print and make your own 52 card deck for the prompts.
Love COLOR? Then check out my bundled class offering for 20% off!

Class Overview
Join me to dive into the world of color in your world!
When I started my own 'understanding' color journey back in 2010, I knew I was going to change my own life for the better.
As many of you are aware, I am passionate about color and 'A Year of Color' invites you to learn about the healing power of color energy and to invite more color into our lives everyday. I am an artist, trained as an energy life coach and studied Color Therapy. My journey with color in the last decade has brought me to where I am today and I am excited to share more about color and to inspire you to explore too!
As an artist, color plays such an important role in our materials, how we paint or draw, how we express our feelings onto the canvas and of course how others observing our artwork will feel from the colors we have chosen.
Color is JOYFUL, Color is FUN, Color is ESSENTIAL
Color plays an essential part in life for EVERYONE. Even if you are someone who has difficulty seeing color or is completely color blind, the vibrational energy that color has on you continues to affect your body, mood and health. Many of us are aware that we need sunlight to maintain a healthy state of wellbeing. Sunlight contains all the colors essential to us to be healthy, so if we do not receive those colors on a daily basis, we become unbalanced and more open to illness. Many of us, in the winter months, feel the effects of SAD (seasonal affective disorder) which is the result.
I am excited to embark on this journey myself and connect with you all as we explore the wonderful world of color together.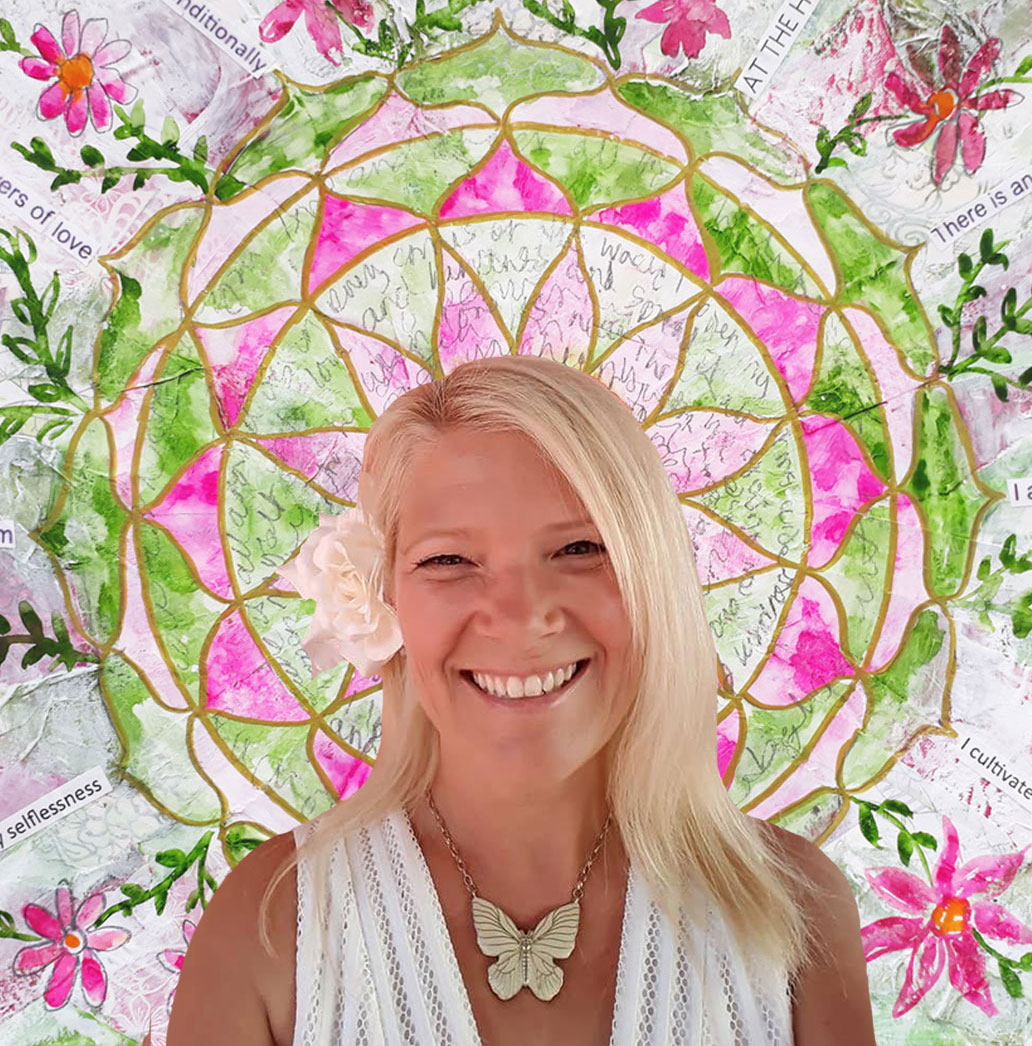 Your Instructor and Creative Guide
❤️
Hello, I am a British mixed-media artist with a passion for color, nature and mandala making.
My intention is to inspire and help creative souls of all ages tap into their muse through my fun and relaxed approach to art-making in my online classes.
My classes include videos, audios, pdf downloads and different techniques. All filmed in my studio in Spain. I have been offering online learning since 2010, and as technology has improved, I am now updating my videos and classrooms to create an easy to use environment for you to enjoy. All classes are self-paced and have lifetime access. 
My mission is to create a learning environment online where you feel you are right here in my studio with me, watching lots of demos and working through each project, inspired by what I am showing you to then create on your own.
See you in class! Louise xx
Other Color Courses | Bundle and Save!
Love color? Check out my two other Color Classes and also a special bundle offering for 20% off!