Instant Access Class
lifetime access
self paced
downloadable videos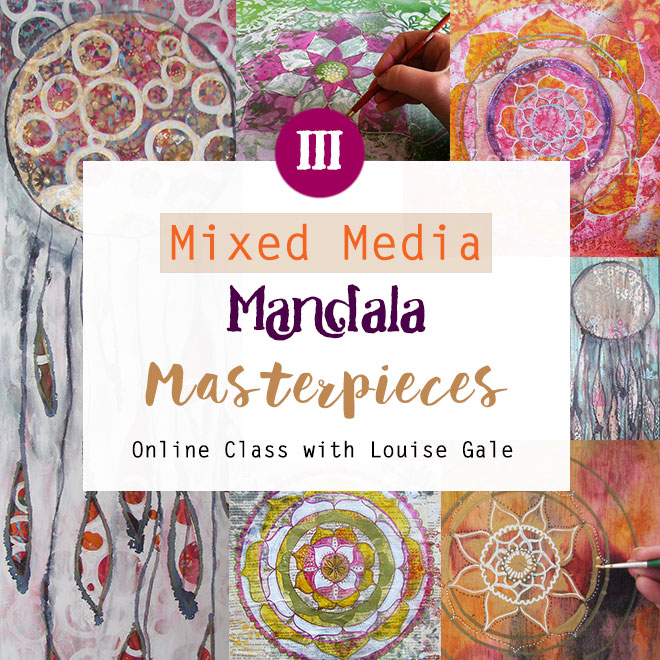 Mixed-Media Masterpieces!
In this class, you will create beautiful layered backgrounds and add your expressive mandala and dream catcher art.
We will layer backgrounds on canvas and wood substrates using a variety of mixed media techniques and create unique mandala & dream catcher masterpieces.
Class Overview
To get the most out of this class, it is recommended that you have experience drawing some kind of mandalas so you can create your own unique designs. If you would like to explore mandala making before diving into this masterpiece class, please do check out my Mandala I and Mandala II classes in the series. (and the special bundle offer for all 3 classes)
This online class includes:
5 Modules (each with multiple lessons, videos and content)
Module 1 – Introduction, Meditations and Mandala Templates.
Module 2 – Creating Painted Backgrounds
Module 3 – Luscious Layered Backgrounds
Module 4 – Dream Catcher art
Module 5 – Adding Mandala Designs to your backgrounds.
20+ instructional videos
Video tutorials on creating painted backgrounds on wood and canvas
Video tutorials on how to create luscious layered backgrounds on wood and canvas
3 Audio meditations you can download and keep.
Creating harmonious artwork using color theory and color palettes
Work with acrylic, inks, watercolor, collage, stencils, spray paint, stamps and more!
Work on stretched canvas or wood panels or both!
Step by step instructions on creating mandalas on top of your layered designs.
Step by step instructions on creating beautiful dream catcher art
Curriculum
This class has 4 modules + Bonus Audio Meditations. View the Full Curriculum below.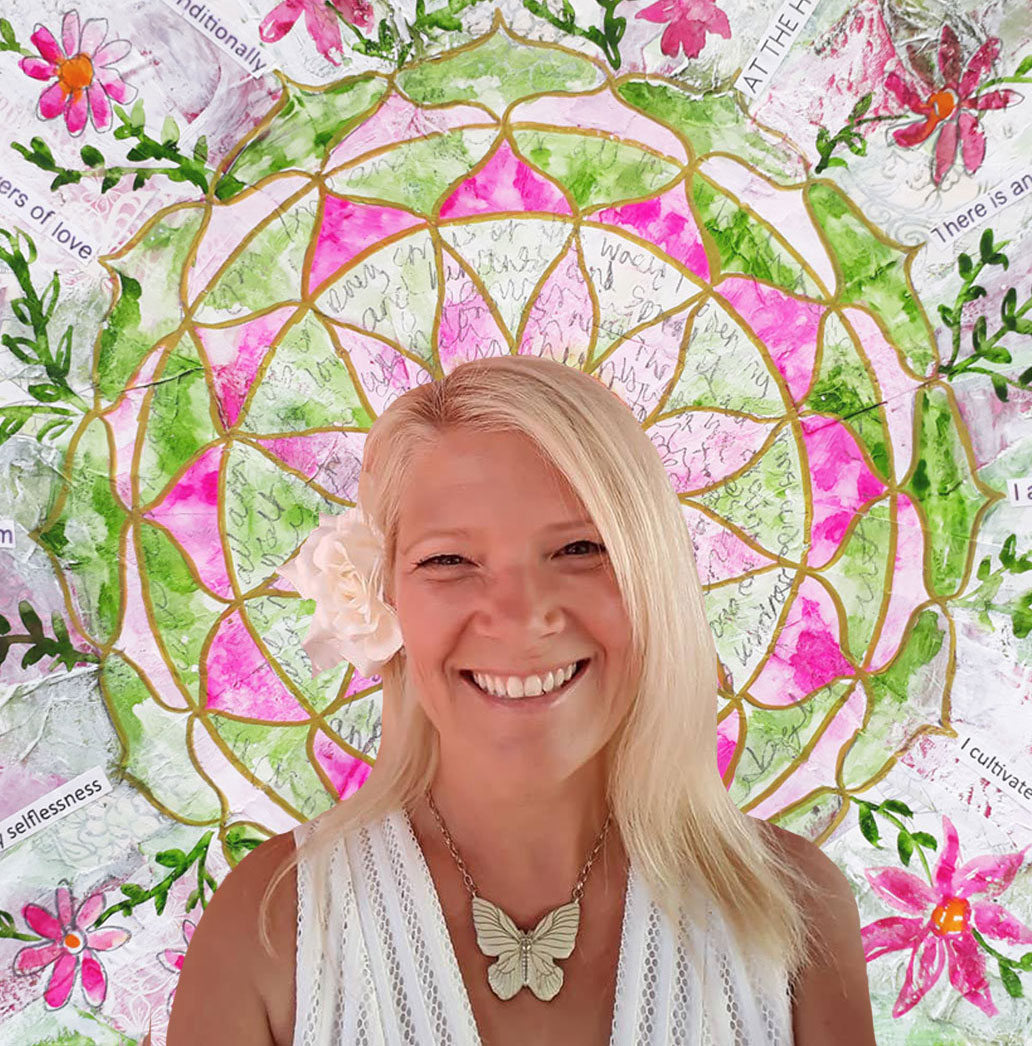 Your Instructor and Creative Guide
❤️
Hello, I am a British mixed-media artist with a passion for color, nature and mandala making.
My intention is to inspire and help creative souls of all ages tap into their muse through my fun and relaxed approach to art-making in my online classes.
My classes include videos, audios, pdf downloads and different techniques. All filmed in my studio in Spain. I have been offering online learning since 2010, and as technology has improved, I am now updating my videos and classrooms to create an easy to use environment for you to enjoy. All classes are self-paced and have lifetime access. 
My mission is to create a learning environment online where you feel you are right here in my studio with me, watching lots of demos and working through each project, inspired by what I am showing you to then create on your own.
See you in class! Louise xx
Other Mandala Classes and Bundles!
Check out the 3-part Beginner Series OR dive into the wonderful world of Botanical Mandala Classes.