Instant Access Class
lifetime access
self paced
downloadable videos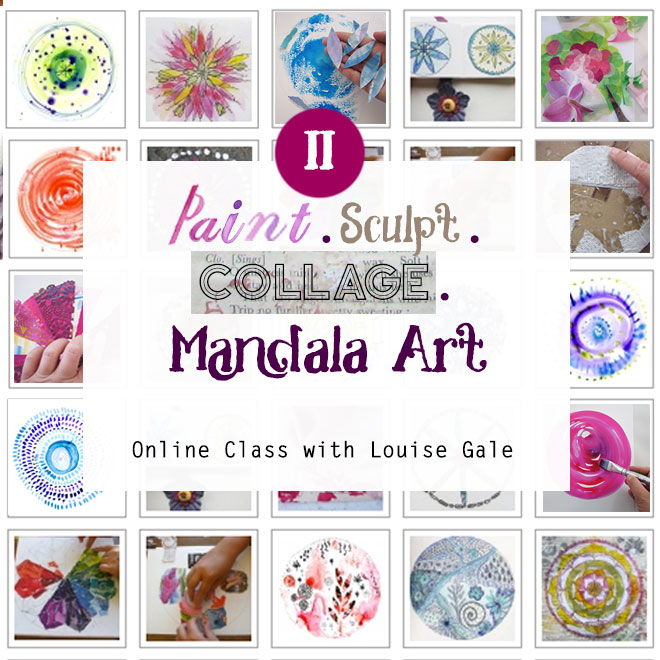 In this class, we will dive deeper into mandala making, exploring lots of different materials to create layers, texture and pattern! Our mandalas will take on a whole new 3D world! So much fun. The class is designed to follow on from the 'Draw and Color Expressive Mandala Art' class, but is not essential that you take that first to join this class. (as long as you have some experience in drawing mandalas)
At the end of class, you will have beautiful mandala art made from paper layers, paint, pattern and clay.
Dive right into all 3 Beginner Mandala Classes with the Class Bundle below.
Class Overview
What is included:
4 large modules (with lots of lessons)
25+ instructional videos
Tutorials on using all the materials and mixing them up too!
How to take your motifs/embellishments one step further with paper, paint and air-dry clay (we will also try plaster gauze and molding paste but not essential materials for you to get if you are tight on funds right now)
Unlimited access to the classroom and materials
This class is self-paced so work through in your own time. Class access is unlimited so no pressure and no classroom closing date. There is also a Facebook group if you so wish to join to share your work as you travel through.
Curriculum
This class has 4 modules. View the Full Curriculum below.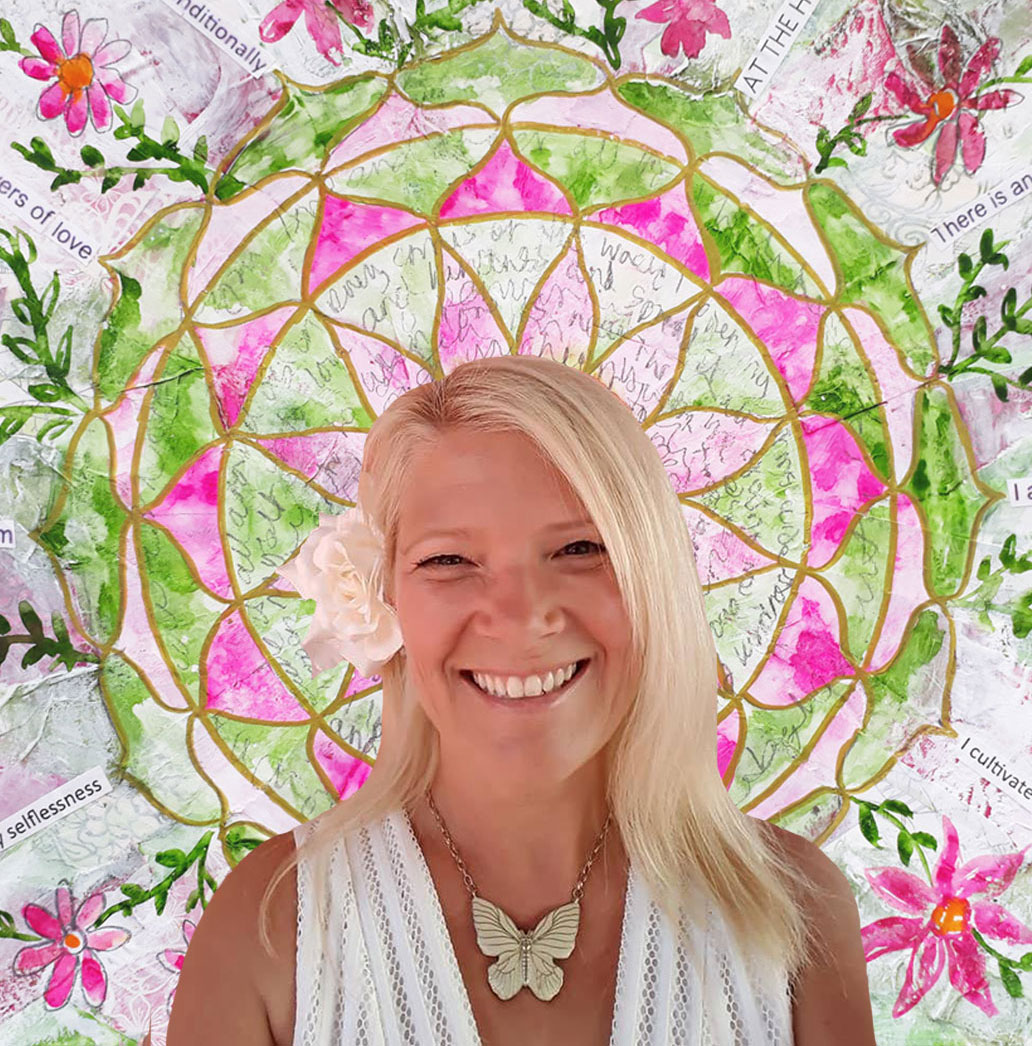 Your Instructor and Creative Guide
❤️
Hello, I am a British mixed-media artist with a passion for color, nature and mandala making.
My intention is to inspire and help creative souls of all ages tap into their muse through my fun and relaxed approach to art-making in my online classes.
My classes include videos, audios, pdf downloads and different techniques. All filmed in my studio in Spain. I have been offering online learning since 2010, and as technology has improved, I am now updating my videos and classrooms to create an easy to use environment for you to enjoy. All classes are self-paced and have lifetime access. 
My mission is to create a learning environment online where you feel you are right here in my studio with me, watching lots of demos and working through each project, inspired by what I am showing you to then create on your own.
See you in class! Louise xx
Other Mandala Classes and Bundles!
Check out the 3-part Beginner Series OR dive into the wonderful world of Botanical Mandala Classes.