Instant Access Class
lifetime access
self paced
downloadable videos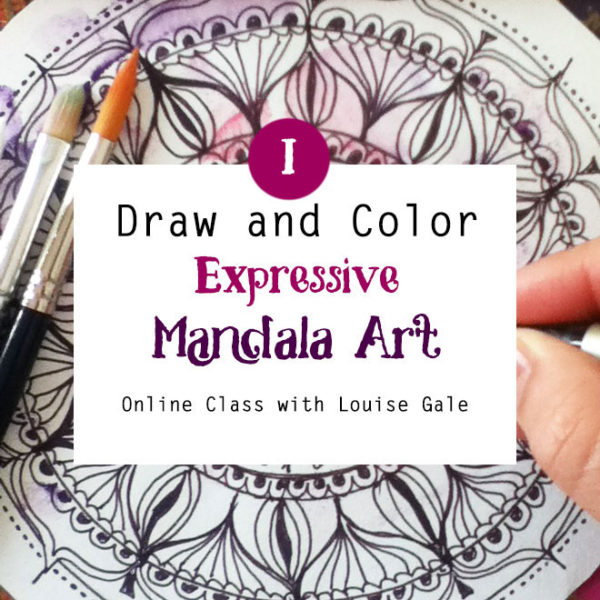 If you are completely new to drawing mandalas, then this class is for you!
In this class, we explore many ways to draw and color mandalas, including drawing a freestyle versus structured mandala, creating your own motif and design inventory, sacred geometry and a variety of coloring techniques using pencils, watercolor pencils and pens.
At the end of the class, not only will you be full of inspiration, you will have a beautiful journal full of unique and personal mandala motif studies, mandala sketches, designs and awakening sacred circle imagery.
Dive right into all 3 Beginner Mandala Classes with the Class Bundle below.
Class Overview
This is the first class in the 3-part series of general Mandala classes that I offer. (if you are interested in diving deeper, check out the mixed media mandala class bundle and Botanical Mandala Masterclass Series)
Mandalas are most commonly a circular shape with a central point that has various motifs and patterns created from the center outwards to create a beautiful design or piece of artwork. Mandalas can contain sections in 4, 8 and 12 parts being symmetrical in design or freestyle. They are often used as a meditation tool and can be so much fun to create for everyone.
What is included:
5 modules (multiple lessons inside each module)
Over 1 hour 30 mins of video
3 audio meditations you can download to keep
Mandala templates and coloring pages to download
Tutorials on freestyle and structured techniques for drawing mandalas
How to create and develop your own motifs/embellishments
Coloring techniques using colored pencils, water soluble pencils and pens (including shading, light/shadow, pattern and blending)
Prompts to help you connect to your personal motif imagery and the type of mandala that speaks to you.
Unlimited access to the classroom and materials
This class is self-paced so work through in your own time. Class access is unlimited so no pressure and no classroom closing date. There is also a Facebook group if you so wish to join to share your work as you travel through.
This is part 1 of a 3-part series of mandala classes to build a great foundation of Mixed Media Mandala Creating!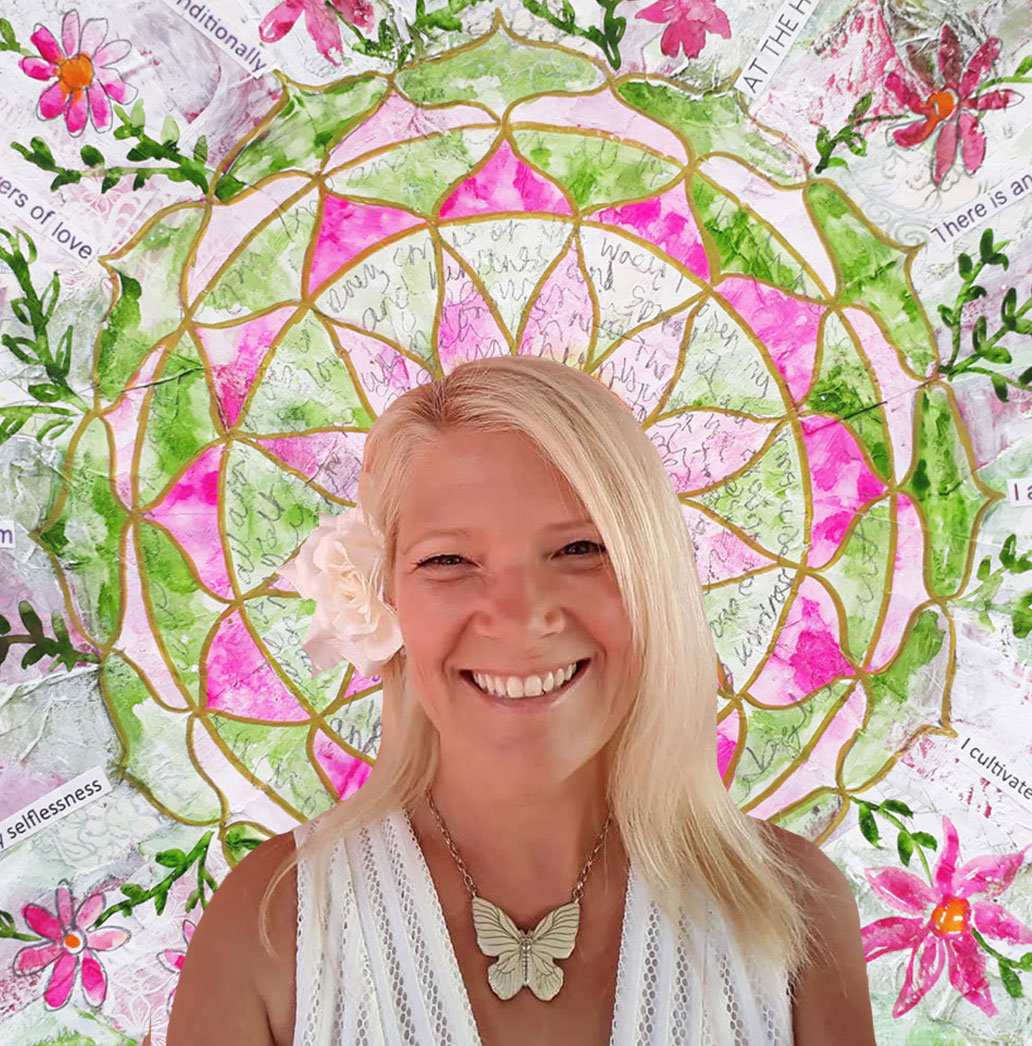 Your Instructor and Creative Guide
❤️
Hello, I am a British mixed-media artist with a passion for color, nature and mandala making.
My intention is to inspire and help creative souls of all ages tap into their muse through my fun and relaxed approach to art-making in my online classes.
My classes include videos, audios, pdf downloads and different techniques. All filmed in my studio in Spain. I have been offering online learning since 2010, and as technology has improved, I am now updating my videos and classrooms to create an easy to use environment for you to enjoy. All classes are self-paced and have lifetime access. 
My mission is to create a learning environment online where you feel you are right here in my studio with me, watching lots of demos and working through each project, inspired by what I am showing you to then create on your own.
See you in class! Louise xx
Other Mandala Classes and Bundles!
Check out the 3-part Beginner Series OR dive into the wonderful world of Botanical Mandala Classes.