Instant Access Class
lifetime access
self paced
downloadable videos
Below is a little video with more info!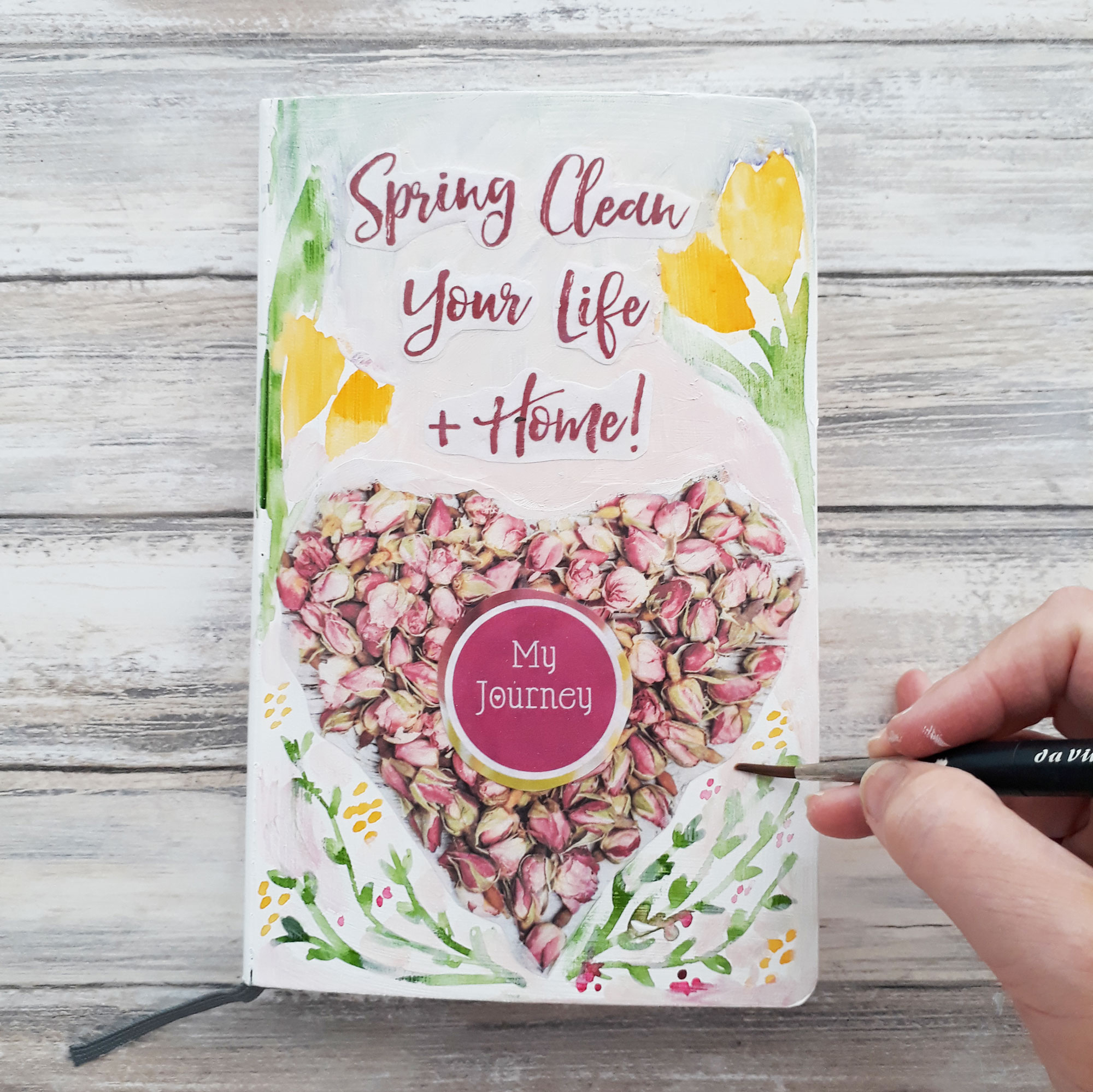 Clear Space & Spring into Life!
Of course it doesn't need to be Spring where you are to give your life a little lift, and "Spring Clean Your Life" is perfect for any time of the year to dust off your own cobwebs and clear some space to invite exciting new possibilities in and get our creative energy to flow.
This program will take you through activities to help you:
Clear the Mind of Clutter to Live more Mindfully
Clear Space and Physical Clutter
Restore balance & well-being in every area of your life.
BONUS: Create a Sanctuary in every room in your home.
We will also create our own "Spring Clean" Art Journal to track our journey along the way! Below are just a few of the pages and downloads from class! So much more inside!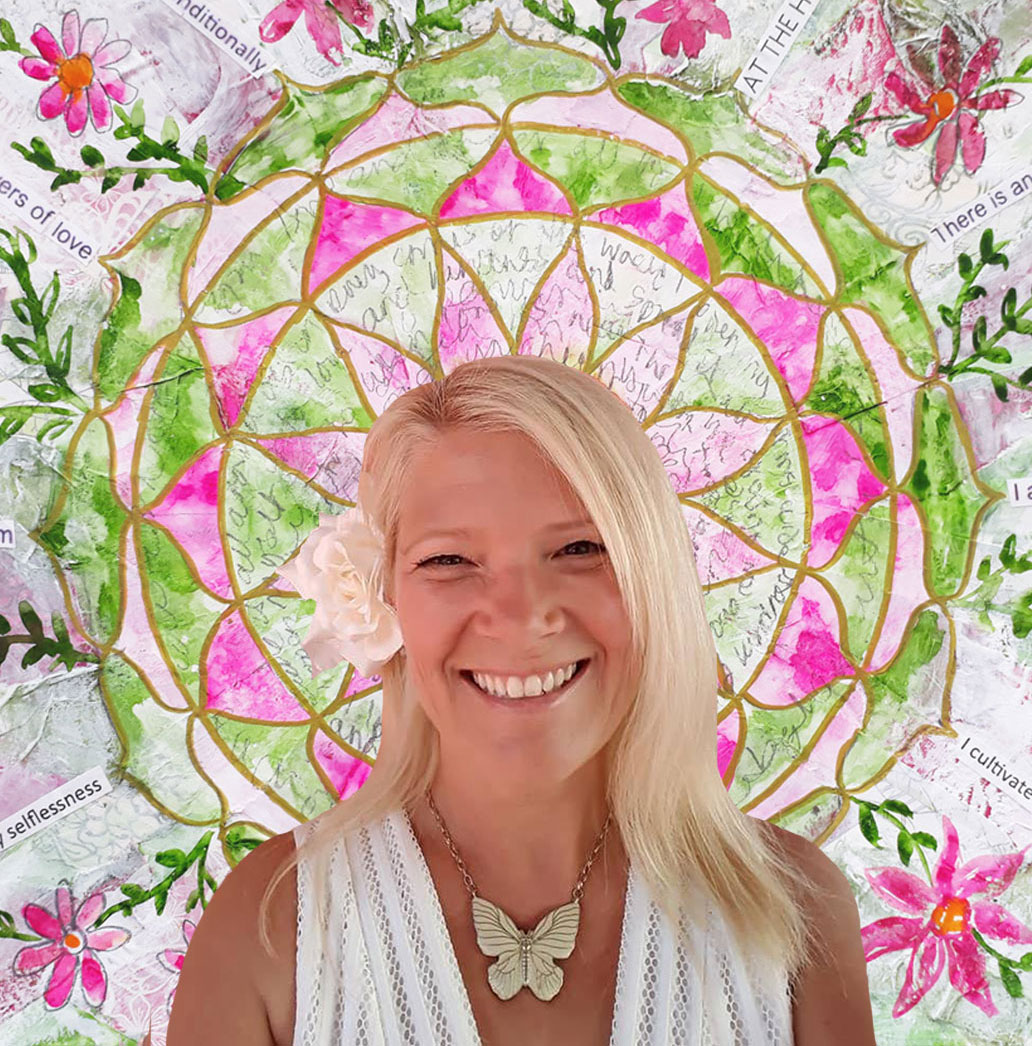 Your Instructor and Creative Guide
❤️
Hello, I am a British mixed-media artist with a passion for color, nature and mandala making.
My intention is to inspire and help creative souls of all ages tap into their muse through my fun and relaxed approach to art-making in my online classes.
My classes include videos, audios, pdf downloads and different techniques. All filmed in my studio in Spain. I have been offering online learning since 2010, and as technology has improved, I am now updating my videos and classrooms to create an easy to use environment for you to enjoy. All classes are self-paced and have lifetime access. 
My mission is to create a learning environment online where you feel you are right here in my studio with me, watching lots of demos and working through each project, inspired by what I am showing you to then create on your own.
See you in class! Louise xx
Class Overview
Why is it important to clear mental & physical clutter?
So what are the key benefits to clearing some space and why do we need to do so? One of the biggest problems associated with mental and physical clutter is how it keeps us stuck in a home or level of thought that leaves us little or no room for growth.
Like a plant in a pot that is too small for it's roots, we outgrow our own pot. This is when we begin to see our relationships suffer, business opportunities dry up, health and energy lowering, and finances becoming tighter.
Decluttering, simplifying and clearing space helps to remove mental and physical blockages from our lives that stops all the positive energy to flow freely around us. Positive energy is what promotes success. Energy is everywhere.The human body and everything around us is an energy system resonating at different vibrational energy levels throughout the day.
WITH CLUTTER YOU HAVE…
Low vitality and energy
Less opportunities flowing to you
Lack of abundance
Feeling of being stuck
Low thoughts and feelings
Pessimistic thoughts
Anger
WITH CLEAR SPACE YOU HAVE….
Improved energy and interest in life
Happy surprises, good fortune
New opportunities, better finances
Life flowing smoothly, active,
energized
Improved energy and interest in life
Optimistic, forward thinking and positive happy mood, pleasant feelings
You can create your own "Spring Clean Your Life" Journal with all the worksheets and journal pages to track your "Spring Cleaning" journey.
Class includes:
Art Journaling videos
Mini makeover activities for a month or more!
Colorful worksheets & planners to guide your journey
Bonus materials:
Pages of gorgeous images for your personal use.
Pages of my own journal art that you can use as worksheets.
Additional bonus lessons:
Create a Sanctuary in Every room in your home.
By the end of the class you will have:
A gorgeous Art Journal with your notes, visions and ideas!
Cleared any mental clutter holding you back
Created space in your own physical environment
Enhanced all your living & working spaces
A sense of calmness, well-being and freedom in your everyday
Made a mini makeover plan for every area of your life.
A quick flip through the Spring Clean Your Life Journal we create in class
More Dream Life Class and a Bundle!
Three inspirational classes to get your Year Ahead off to an amazing start for a fabulous price.