Watch this Video about the Coloring Club
This is the video inside the members portal all about the Coloring Club on Social media also!
Join the Coloring Club Members Portal
When you purchase my book or buy a bundle of Printable Coloring pages, you get free access to my coloring club which includes:
Full length coloring videos where I give instruction and tips on coloring in each design.
Videos using coloring pencils, Inks and watercolors (as we work through the designs)
My favorite materials to use for coloring in my Botanical Mandala designs.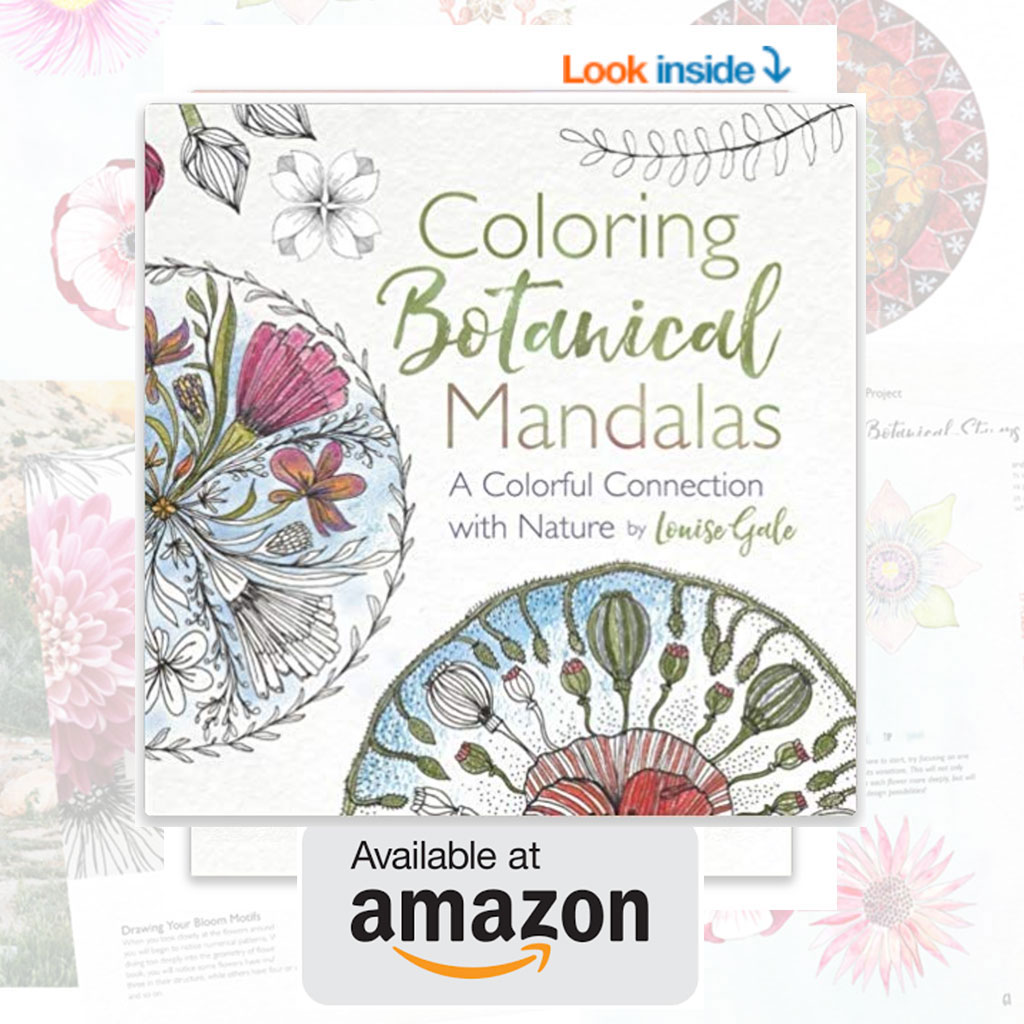 Coloring Botanical Mandalas Book
Read on to find out about my Book which you can purchase from Amazon. Everyone who buys the book receives an invite inside the book on how to join the members club.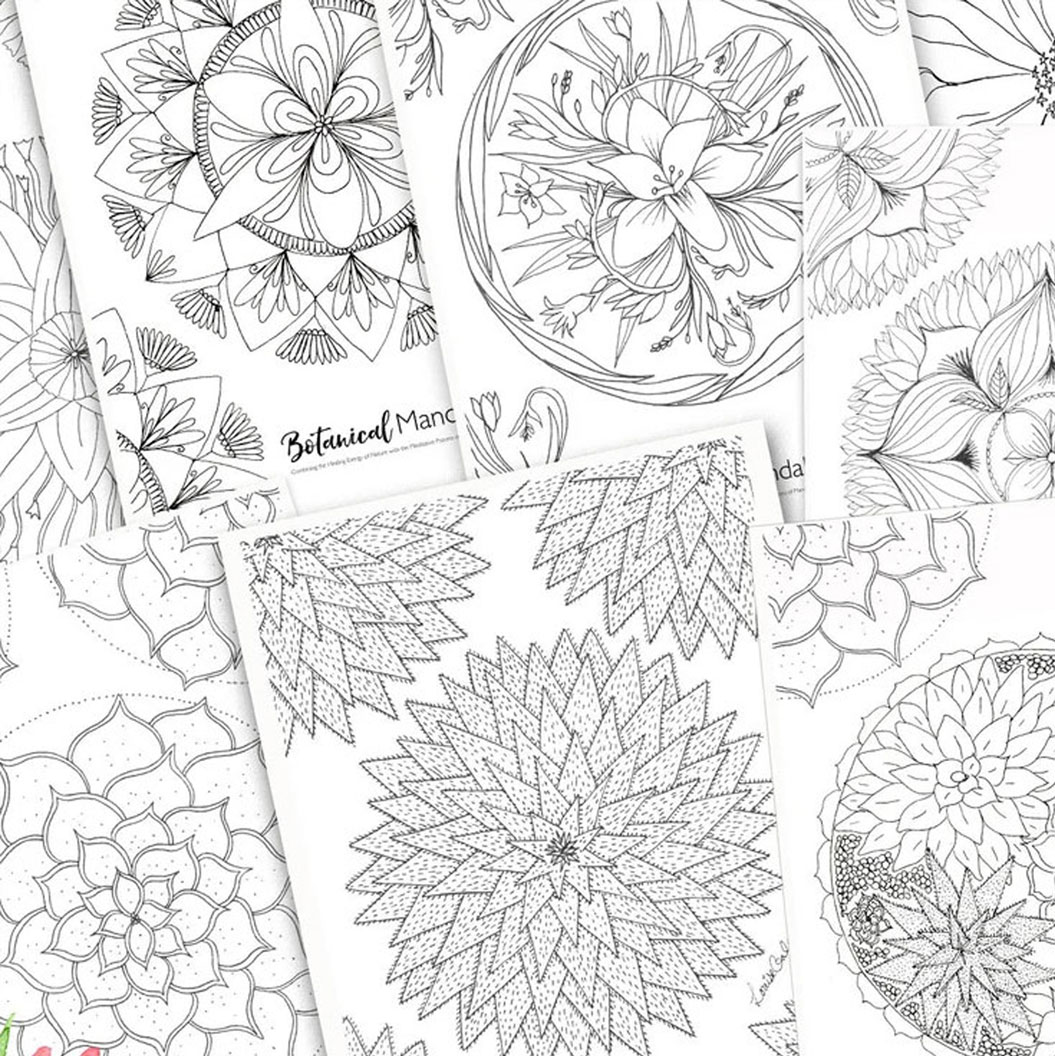 When you purchase either the 4x OR 12x Coloring Pages Bundle, you will receive a link to the members club in your coloring page pdf. Find out more HERE.

Recharge your connection to nature through the mindful practice of Coloring Botanical Mandalas.
The practice of coloring has been proven to calm the mind, lower blood pressure and create a personal meditative experience.
A large range of designs from simple blooms to more complex and intricate illustrations.
Includes designs with intentional white space for you to add your own favorite details in pen.
Melt away the stress of your day, using colors that bring you joy.
Watch me Color one of the pages
Inside the Book Club, we color pages with our own unique color palettes or you can try my color suggestions!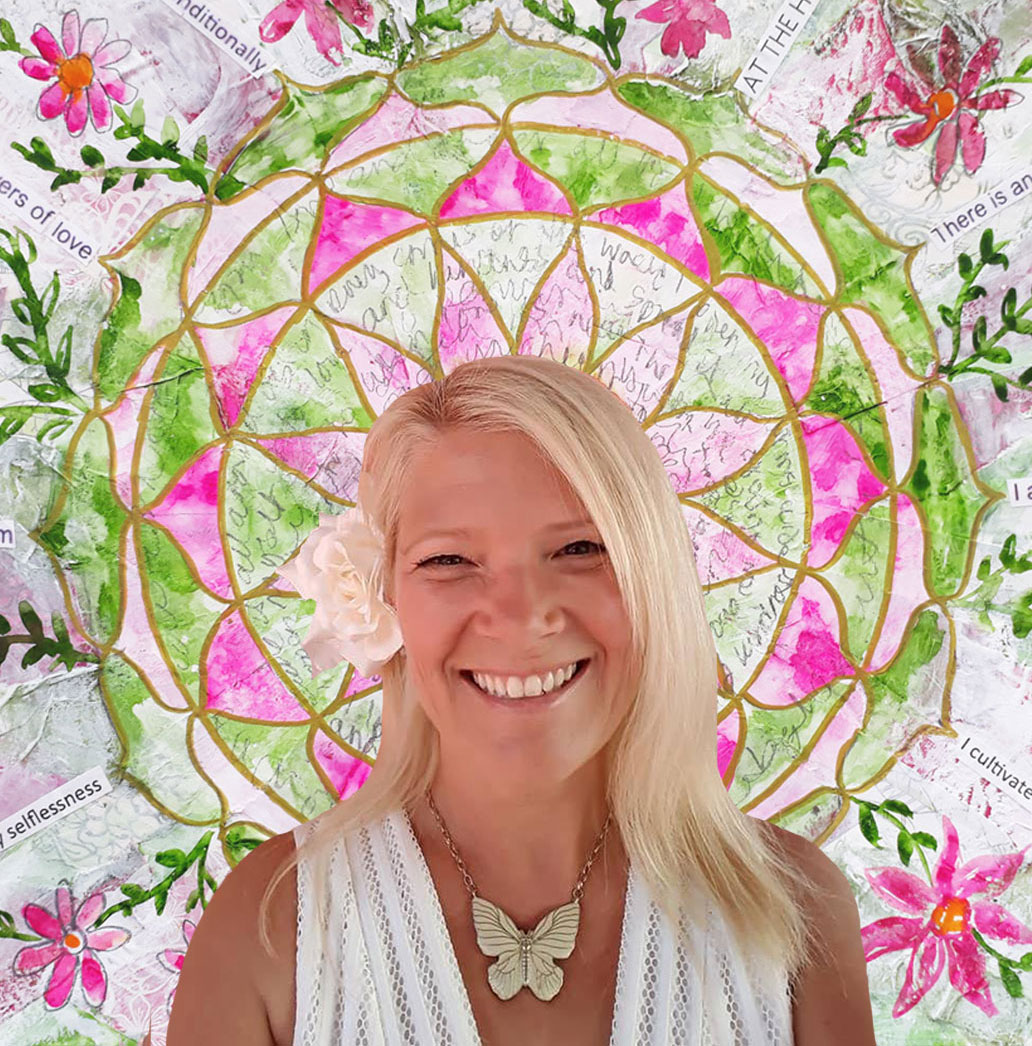 Hello, I am a British mixed-media artist with a passion for color, nature and mandala making.
My intention is to inspire and help creative souls of all ages tap into their muse through my fun and relaxed approach to art-making in my online classes and digital offerings.
In addition to Digital Downloads, I also offer online art classes which include videos, audios, pdf downloads and different techniques. All filmed in my studio in Spain. All classes are self-paced and have lifetime access. 
Enjoy! Louise xx

Learn to Draw and Create Your Own Botanical Mandalas
I have 12+ online classes guiding you on how to draw, paint and create Mixed-Media Botanical Mandalas. Below are a few to get started with and a button to browse all of my Botanical Mandala classes.