Watch this Video about the Book Club!
Some information about what you get in the book club. Scroll down for more information about the book itself!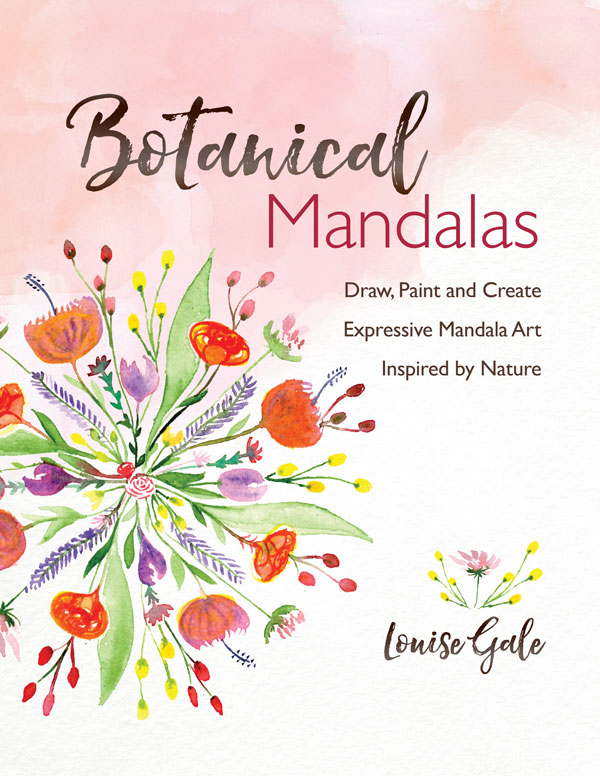 Reconnect to Mother Earth and recharge your creativity by combining the healing energy of nature with the meditative process of drawing and painting mandalas.
My Botanical Mandalas book is your guidebook to slowing down and journeying within, while creating organic expressions of the natural elements that most speak to your unique way of looking at the world.
Discover simple ways to capture inspiration from nature's beauty.

Delve into the inspiration from a single flower or leaf as you begin to see nature with new fascination!

Learn to draw simple organic motifs you can incorporate into lovely mandala designs.

Explore fun ways to use watercolor and mixed-media in your mandala work.
One part inspiration, one part how-to, Botanical Mandalas is full of inspiration for reconnecting with natures beauty to inspire you to create expressive mandala artworks. This engaging and interactive book is packed with helpful tips and beautiful photographs of finished work to both instruct and inspire. It includes drawing, painting and mixed-media projects to find endless inspiration for your own botanical mandala journey.
Buy the Book!
Order from Amazon.com | Amazon.co.uk | Amazon Europe or CLICK HERE

for your local country Amazon.

Come back to this page and register your purchase here.
You will then receive an email inviting you to the Book Club + all the Bonus Content.
*When you register, you will be invited to my Art Community Facebook Group and receive information on how to join the Book Club Members area/bonuses area.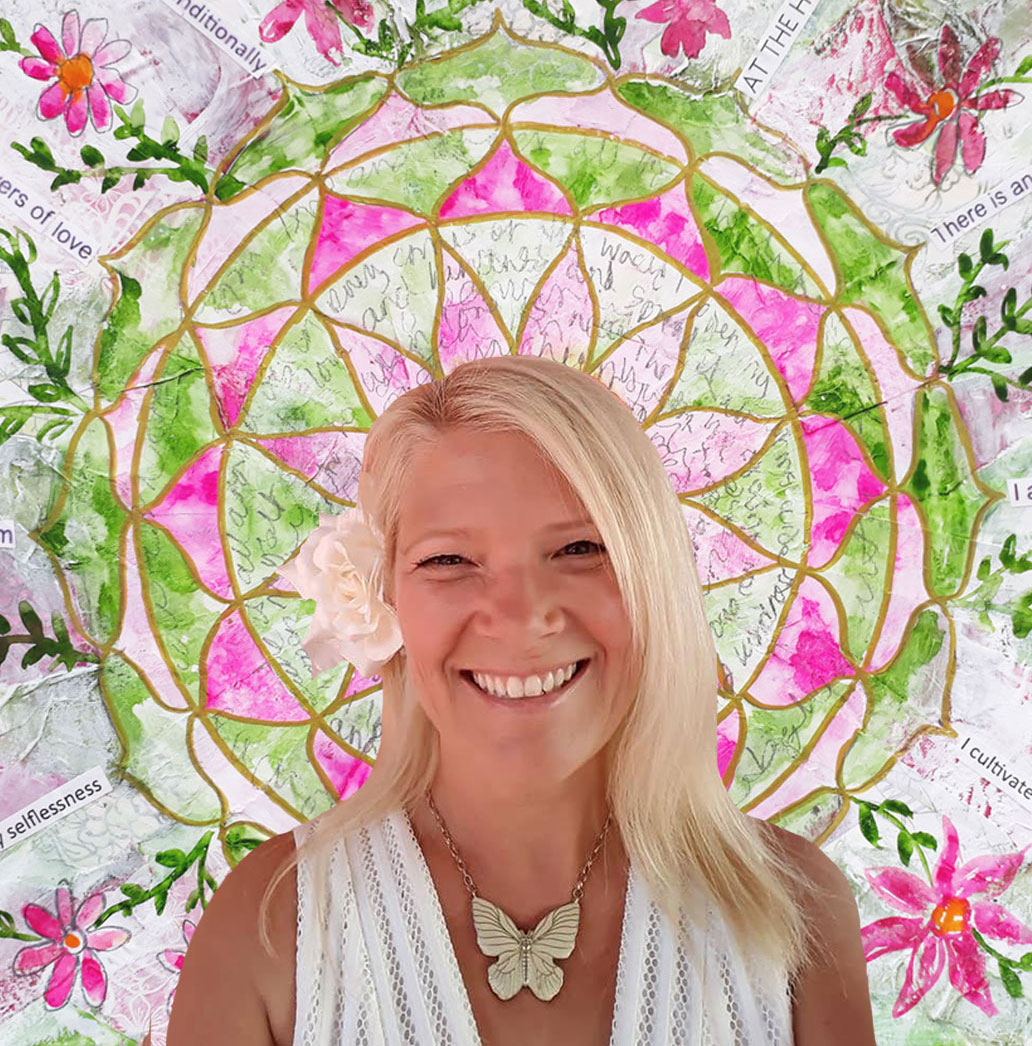 Your Instructor and Creative Guide
❤️
Hello, I am a British mixed-media artist with a passion for color, nature and mandala making.
My intention is to inspire and help creative souls of all ages tap into their muse through my fun and relaxed approach to art-making in my online classes.
My classes include videos, audios, pdf downloads and different techniques. All filmed in my studio in Spain. I have been offering online learning since 2010, and as technology has improved, I am now updating my videos and classrooms to create an easy to use environment for you to enjoy. All classes are self-paced and have lifetime access. 
My mission is to create a learning environment online where you feel you are right here in my studio with me, watching lots of demos and working through each project, inspired by what I am showing you to then create on your own.
See you in class! Louise xx